There's a reason Amazon has associated itself with the word "prime." With billions of dollars in annual revenue, dozens of profitable subsidiaries, and a market cap of nearly $1.6 trillion, the company has cemented its position as the leading global online retailer. And as 2018 rolls out, it appears to be poised for even greater exponential growth.
All that success has certainly benefited the countless independent merchants who sell products on the site—what seller could say no to 300 million active shoppers?—but Amazon's power over the ecommerce industry has also brought challenges for those merchants. For one, Amazon's marketplace has become an über-competitive landscape in which third party sellers must continually adjust their pricing and fulfillment strategies to win the Buy Box.
On top of that, sellers don't always have full control over their listings. During the 2017 holiday season, for instance, Amazon made the controversial decision to cut some merchants' prices, selling the products to consumers at discounts, and paying sellers the difference out of pocket.
We don't mention these issues to suggest that you stop using Amazon, of course. The marketplace is too big, too easy to use, and too attractive to customers to ignore, and it will likely continue to dominate the ecommerce industry for years to come.
Rather, what we are advising is diversification. When you limit your online retail presence to only the most popular option, your company's growth is constrained by a single platform, and you lose valuable opportunities to generate revenue and improve brand recognition. Amazon may be the "prime" marketplace, but it's still only one option.
Fortunately, it's easier than ever for ecommerce sellers to take their businesses to the next level by expanding into other marketplaces:

Why You Should Sell on Walmart
Amazon may be the largest online retailer, but it hasn't yet surpassed Walmart in the retail category overall. And if recent trends are any indication, the two juggernauts could be in for an aggressive battle for the top spot.
That means opportunity for third-party merchants. Sensing their tenuous grip on the industry, Walmart's executive leadership has made several overtures to ecommerce businesses. The company started inviting independent online sellers to its platform in 2016, but due to the slow pace of adoption and the barriers to entry, the Walmart.com Marketplace is still not a saturated market. As a result, sellers who are able jump on this opportunity now can piggyback on Walmart's growth and may gain a first- or second-mover advantage.
At the same time, Walmart's series of recent acquisitions—including acquisitions of hip, fast-growing brands such Modcloth and Bonobos, as well as seasoned internet companies such as Shoes.com and Hayneedle—signal a shift to online retail. Odds are, like Amazon, Walmart seeks to eliminate risk through a wide portfolio of holdings. Merchants who run generalized stores and merchants with specialized stores can both benefit from this strategy.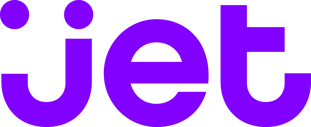 Why You Should Sell on Jet.com
Jet.com, another Walmart subsidiary, offers its own unique marketplace opportunities. Although the site's base of 8 million active customers pales in comparison to Amazon's 300 million, keep in mind that Jet has only been around since 2015, and it's on track to double its current paying customer base by 2020. Greater savings through lower prices and discount opportunities continue to draw shoppers to the site in ways Amazon can't.
Besides the incredible growth rate, Jet offers several additional key advantages for sellers. The company only makes money from sellers through commissions; it doesn't charge listing or setup fees, nor does it collect a monthly subscription. And, as with Walmart, competition on Jet is relatively low due to a small number of third party merchants active on the site.
Many sellers overlook the marketplace because it lacks an interface, meaning sellers must either develop their own or use a third-party API integration service. With a multichannel listing platform like SellerActive, however, sellers can avoid development costs and manage all their listings from a single dashboard.

Why You Should Sell on eBay
eBay is one of Amazon's oldest competitors, and the company continues to fight for ecommerce ascendancy. Despite its age and perennial second-place status, eBay is growing: its net revenue increased by more than half a billion dollars between 2013 and 2016, its number of active buyers has surged from from less than 100 million in 2010 to 167 million in 2017, and its gross merchandise volume has nearly doubled over the past decade.
Still, many sellers remain under the impression that eBay has little to offer them. eBay is not just an auction site for rare, antique, or handcrafted items. A whopping 81% of items are sold as new,—and increasingly through the Buy It Now button rather than a drawn out bidding process. eBay has also differentiated itself in recent months as a strategic partner for merchants, providing sellers with data analytics and marketing tools. Any successful eBay seller will tell you that the company's commitment to "empowering our sellers, not competing with them" is more than lip service.
Grow Your Business Through Multichannel Ecommerce
In addition to Amazon, Walmart, Jet, and eBay, there are numerous other marketplaces, shopping carts, and ecommerce tools you can use to grow your online retail business.
Why not use all of them? You don't need to hire new staff or learn how to code to maximize your business's reach. Channel management platforms such as SellerActive take care of much of the hassle and cost associated with expanding into new marketplaces. Our software, for instance, allows users to manage single and bulk listings, offers algorithmic and rule-based repricing tools, and can automatically coordinate inventory levels across every marketplace you sell on.
As Amazon grows, so will its competition. Wherever your business takes you in 2018, make sure to use that competition to your advantage. Remember: shoppers don't use just one site, and neither should you.
Ready to see how SellerActive can help you expand to more marketplaces in 2018?