1.4 million: that was the number of packages UPS reported it would be delivering to retailers on January 3rd, 2018, also known as "National Returns Day."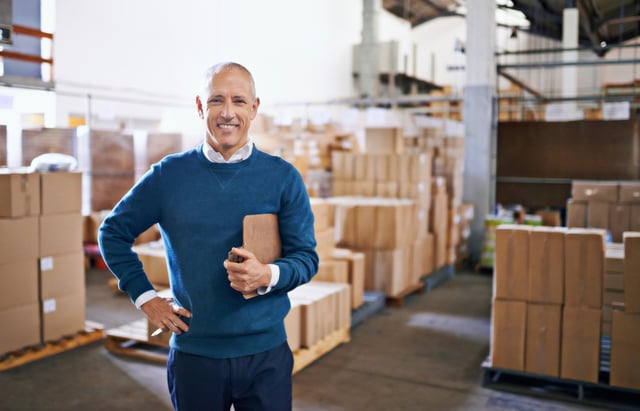 The "holiday," which UPS began commemorating a few years back, occurs about a week and a half after Christmas and represents the annual peak of return shipments—the day in which the most packages are sent back to retailers. Since 2012, the number of those packages has steadily increased; this year's total was up about 100,000 from 2017, and 400,000 from 2016.
And that's just UPS. Overall, the National Retail Federation estimates that 13% of U.S. consumers returned gifts they received this past holiday season—5% more than the NRF's 2015 estimate.
In other words, shoppers are returning more products than ever. For retail companies, the message should be clear: your returns policy is as important as your prices and product selection. Returns are now part of the customer's journey.
Don't accept returns? Your company may soon need to in order to stay successful. Consider the findings of several U.S. consumer surveys over the last few years:
A study by Walker Sands

found that 58% of consumers would shop more online if it was easier to return purchases.





In the same study, 68% of respondents said free returns or exchanges would motivate them to shop more online.





In

a 2016 PwC survey (PDF)

, about a quarter (25%) of respondents cited "a good returns policy" as a primary reason for choosing a retailer.





According to MetaPack

, 49% of online shoppers say a retailer's online returns policy has deterred them from making a purchase.





Just 28% of online shoppers report they were satisfied with the return services provided by online retailers.
Consumers' escalating inclination towards returns presents retailers with both a challenge and an opportunity. On one hand, there's the difficulty of accepting, repackaging, and restocking returned items in a timely manner. Without the proper shipping solution, it can take up to two weeks to add an item back into inventory, where it's ready to be resold. That's two weeks of time and money lost.
On the other hand, a fast, low-overhead returns process can be a competitive advantage. The fact that most consumers are unhappy with companies' returns policies means that a retailer that offers a better policy could earn countless shoppers' loyalty.
The good news is that with the right strategy and technology, virtually any retailer can improve its returns process to minimize lost profits and keep customers happy. And your company doesn't necessarily need to provide free return shipping, hire new staff, or install an expensive tracking system.
Instead, use SellerActive. Our platform's features and integrations with major shipping services make it easy for any retail business to quickly, effectively, and profitably navigate the returns process. See how SellerActive and our shipping partners can drive repeat business for your company.