Welcome back to our 12 days of success with SellerActive! On the 7th day of success SellerActive is giving you velocity pricing!

Velocity pricing is now available to all customers who wish to update prices on a per SKU basis without assistance from our Support Team. This is a powerful repricing method for all sellers, especially private-label sellers with no competition to base price changes on.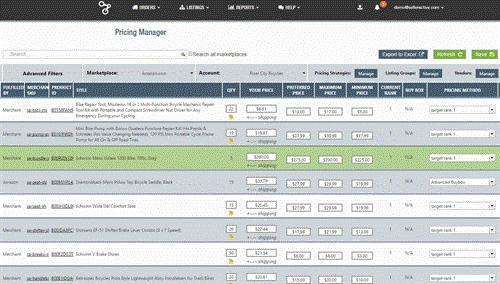 Our velocity repricing is a formula that tries to ensure a specified number of products are sold in a specified period of time by adjusting price within the specified price range. Selleractive has multiple avenues in which we utilize Velocity. Our Velocity Pricing option and Velocity Tracking are the same for Fulfilled by Merchant and Fulfilled by Amazon inventory. We dictate the entire process based off of orders for the specific SKU and that doesn't specify off of how the listing is fulfilled.

Ready to see a demo? Request a demo here or call 1-800-545-7385.