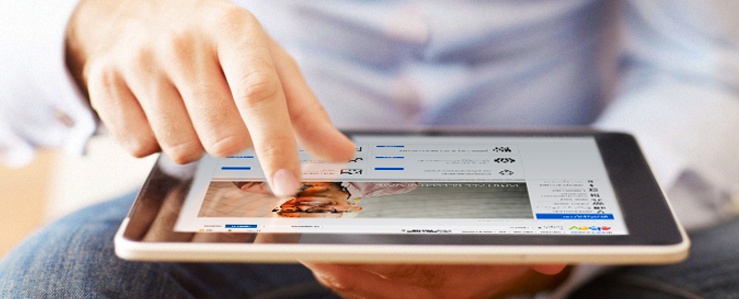 School's in session, there's a chill in the air, and eBay just released their 2017 Fall Seller Update. True to e-commerce platform's stated vision for seller success, the latest update provides new tools intended to empower those who list products on the site. At the same time, sellers should be careful to follow eBay's updated policies and requirements or risk disciplinary action.
From expanded listing options to new rules about contact information and security, here's what you need to know—and what steps you need to take next:
Get Up to Speed on eBay Guaranteed Delivery
Like Amazon, eBay has recognized that a buyer's decision to purchase from a seller often hinges on delivery speed. For this reason, the site has launched eBay Guaranteed Delivery, a program that allows buyers to filter items with exact delivery dates. The program is currently available to qualified sellers, and will be rolling out to everyone in 2018.
Sellers who use eBay Guaranteed Delivery will benefit from increased exposure for their listings. Think of it as a baked-in competitive advantage, similar to how sellers who offer fast, certified shipping on other e-commerce platforms frequently win the Buy Box.
Two Guaranteed Delivery options will be available:


The

Handling Time Option

is for sellers who can guarantee 0–1 handling time but would prefer to have eBay take care of the rest. Sellers who choose this option must use eBay labels. In the case of late arrival, eBay will cover the shipping cost refund or provide a free return label, so long as the seller meets their handling time obligations.





The

Door-to-Door Option

is for sellers who would rather manage the entire shipping process themselves. Sellers who choose this option must use certified carriers, deliver packages within 4 days or less, and be able to cover shipping cost refund and return labels themselves.




Both options require sellers to offer returns and collect immediate payment.
Other changes in listings include the ability to promote single-quantity and unique items through Promoted Listings, an accentuated new look for bundle and lot listings, and the addition of Questions & Answers to View Item pages.
Secure Your Listings and Comply with eBay's Contact Information and Image Rules
eBay has started cracking down on sellers who include contact information and unapproved external links in their item listings. The Fall 2017 Seller Update warns sellers that "email, phone numbers, and social media links in item descriptions, titles, and other eBay pages" may result in a listing's removal from search results, modification or deletion of listing information, and "other account-level action"—e.g. suspension or fees. There are several exceptions to this policy, such as links to terms and conditions for gift cards, and (of course) links in Domain Names and Internet Business & Websites for Sale categories.
Sellers should also make sure to secure their listings in accordance with browser security standards. In other words, change any HTTP elements to HTTPS. Check your listings for HTTP content, move off of any image listing service that doesn't support HTTPS, and then batch find-and-replace "HTTP" with "HTTPS". eBay lets sellers edit up to 200 listings at once, so hopefully this won't take much time.
Additionally, starting October 19, 2017, eBay will require sellers to include information about an item's brand manufacturer, part number, and global trade item numbers (such as UPC or ISBN codes) in New, Manufacturer Refurbished, Seller Refurbished, and even some Used listings in specified categories. Unbranded or custom-made items may be exempt.
Finally, sellers are no longer allowed to use watermarked images in their listings. In eBay's perspective, watermarks tend to reduce an item's chance of showing up in search results, thus diminishing the site's overall search performance. Beginning on March 1, 2018, any sellers who continue to use watermarks will have their listings removed.
Next Spring will bring further changes for sellers, as eBay starts to match listings to items in its massive catalog. We'll cover these changes as they're announced in greater detail, so stay tuned to the SellerActive blog.
Prepare for an "Easier" Returns Process
Last but not least, eBay is tweaking its returns process with the intention of making things smoother for buyers and sellers alike. Sellers who offer free returns will gain greater visibility, as well as protection in the form of deductions of as much as 50% of an item's price if the item is returned damaged or with missing parts.
Next year, sellers will no longer be allowed to charge restocking fees when offering free returns. According to eBay, "[a] free returns policy means just that—free returns with no additional fees." Sellers who do not offer free returns, meanwhile, can still charge a 10%, 15%, or 20% restocking fee, although buyers will only see "up to 20%" identified as the fee in the item's description.
Finally, get ready for eBay to start automatically accepting return requests. The platform will instantly accept return requests when the buyer pays for return shipping, and within three days if a seller offers free returns and does not respond to the buyer's request first.