Happy Friday! Today's update may look small, but it signals the start of several changes coming in 2018 that will allow our sellers to grow their businesses faster and more efficiently. We can't wait to show you what's in store this year, but for now, here's this week's update:
Upgraded Look and Feel - We've upgraded the User Interface and standardized visual elements such as fonts, colors, and layouts.

User Experience Tweaks

- We've also made the first of many changes to functions within the product. When you next log onto your SellerActive Order Management page, you'll see packing slip and status update functions are now at the top, instead of hidden below the grid.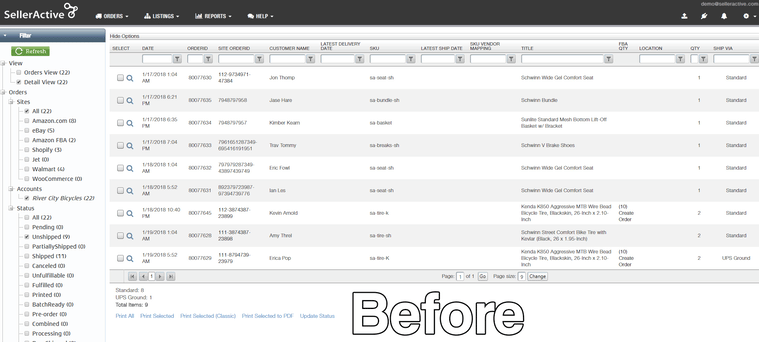 Have a feature you would like to suggest? We would love to hear from you! Contact our support team via email at support@selleractive.com, or call 1-800-545-7385.