Happy Friday, everyone!
Today we're announcing a couple of minor improvements that aim to make SellerActive more user friendly and secure. Here's a bit of info on what's changed:
Publish page quick filters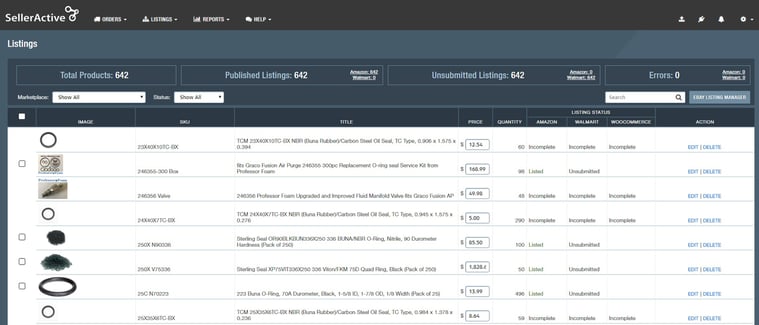 We want to make it easier for sellers to get listings up on Walmart and Amazon, and that's why we've introduced quick filters to the top of the SellerActive publish page. See which product listings are ready to be published to market at a glance, and filter your listings page at the click of a button to see which items need a bit of additional TLC before you set them free.
Log in to your account here to check out quick filters.
Authentication provider changes
We've made a big change behind the scenes to move our authentication provider over to Amazon Cognito. While most customers won't even notice the difference when we launch on 3/7, a small number of you may need to update your password to something new that meets security requirements. We've had a lot of requests to deliver multiple logins and user permissions, so we're taking this first step in that journey to meet your needs, safely and securely.
Have a feature you would like to suggest? We would love to hear from you! Contact our support team via email at support@selleractive.com, or call 1-800-545-7385.