I noticed that my Walmart orders are not imported into Marketplace Management. What gives?
In that instance, we suggest reviewing the order status on the marketplace. Marketplace Management will only import new orders and does not import "Acknowledged" orders by default in case another third-party tool you're using or previously used has already started to process those acknowledged orders.
You can adjust this setting at any time from within the Marketplace Management Walmart integration tile: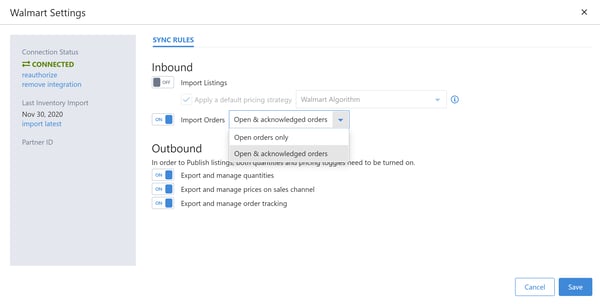 If your Walmart orders are still not importing into Flexport (previously Deliverr) from Marketplace Management, please reach out to Marketplace Management support.