Within the Product or Listing Workspace you have several columns that are specific to that given workspace. You can search against the Title and SKU within the main search bar in the upper right-hand corner however you can use the Column filters to isolate exactly what you are looking for.

Column Specific Filters
The column specific filters are sometimes a better option because you can dive into the specifics of your items.
These filters will also work in tandem with the export function to provide you exactly the SKU's you are filtering for.
You can add and remove columns at any time to help generate the results you are looking for.
If you click the name of the column header we will sort the information within this column in ascending or descending order. You will also see an arrow appear on the right hand side of the column header.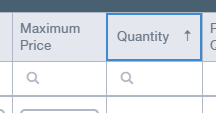 On some of the columns you will see a darker funnel icon and this represents that there are several options available to filter within this column. If you click on the icon you will see all of the available options.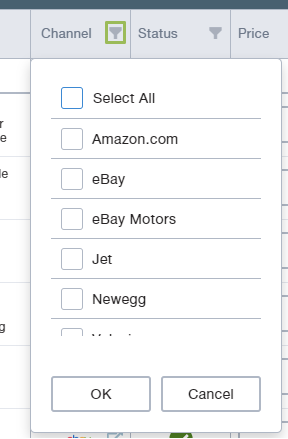 Certain columns will allow you a much more detailed filtering experience and they will be highlighted with a magnifying glass. If you hover over the magnifying glass it will provide some available options for you and then you will enter the value you are filtering against to the right of the icon. This icon is most prominent with columns associated with numerical values.
You can use the general search bar in conjunction with these column specific filters.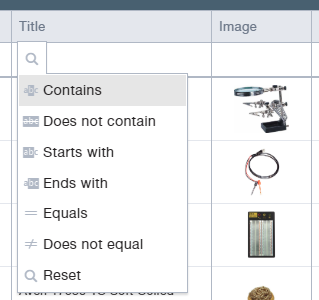 You can apply multiple Filters at once and you will see the total filters at the top of the page. You can can then select the items under this filter and perform an export.