When troubleshooting publishing, price, or quantity update issues to Walmart knowing the Feed ID is very important!
This article focuses on your attempt to update the price or quantity of existing listings on Walmart or when you're attempting to publish new listings. Sometimes the update may not work or it will run into an error. You will see item level errors within your Listings Workspace and some of these errors may be very vague.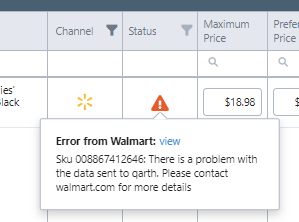 Sometimes the best solution is to work with Walmart support they can help troubleshoot the issue. Walmart support will ask you for a specific "Feed ID" that will help them track down the issue.
Within your Walmart storefront, you will see an option called "Feed Status". Here you will see all of the Feeds that were submitted to your account (with many of them being from Marketplace Management).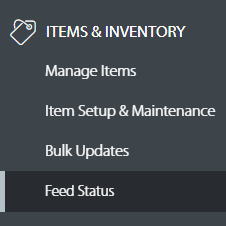 The Feed ID you will be looking for might be greater than 13 characters. You can select the dropdown menu and select the Feed you're looking for

Feed Types

Item - All Publishing attempts
Inventory - All quantity updates
Price - All Price updates
You will want to review any Feeds that happened around the time of your last update. You should be able to confirm there is an error from the "
Errors
" and "
Error Report
" columns being filled in

Once you have the Feed ID in question, you can use that ID to open a ticket through your account. Walmart Support will be able to advise on the best next steps!
You should only need to open a ticket with Walmart if the error you're seeing within Marketplace Management is vague or does not make sense to you. You can always ask Marketplace Management Support for further error troubleshooting.