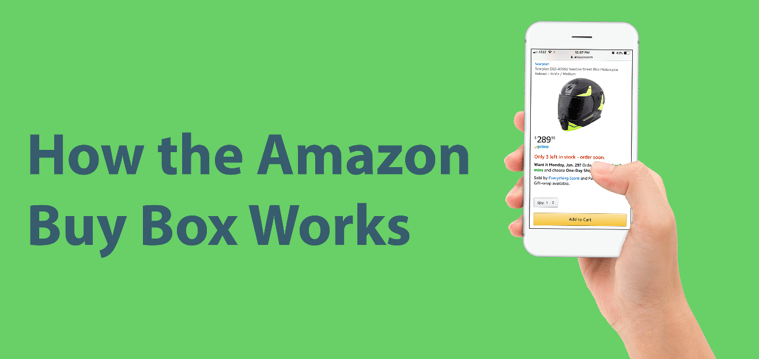 Every product page on Amazon features an extremely powerful button: "Add to Cart". Each day, millions of sellers are competing with each other and Amazon to be the business on the other end of every click on every product.
To maximize sales on Amazon, sellers need to "capture the Buy Box". To do this, you'll need to compete on more than just price. Here's our quick guide on understanding the Buy Box, and how to capture it.
What is the Amazon Buy Box?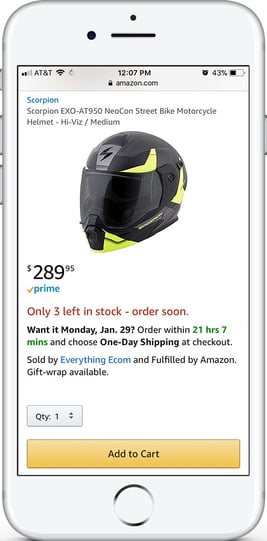 The "Buy Box" refers to the white box on the right side of the Amazon product detail page where customers can add items for purchase to their cart.
Most products sold on Amazon are offered by multiple sellers. Because of this, companies have to compete with other businesses to have their product listing linked to the "Add to Cart" button within the Buy Box. This is referred to as winning the Buy Box.
Why is winning the Buy Box important?
Holding that Buy Box spot is your best chance of selling high volumes of your product. Amazon reports that 82% of sales go through the Buy Box and that the percentage is even higher for mobile purchases. If your product isn't being listed within the Buy Box, you're missing out on a lot of potential sales opportunities.
How does a seller capture the Amazon Buy Box?
Amazon provides basic information about their Buy Box decision-making process online but has always kept the intricacies of their algorithms private. It's a complex system based on seller performance and low-cost prices. Other factors also impact whether or not your products are listed in Amazon's Buy Box. For instance, if you have a low customer feedback score, are low on stock, charge too much (or too little), or aren't an FBA fulfillment client, you may not be eligible to compete.
To win the Amazon Buy Box, you have a couple of choices: choose to learn and optimize your Amazon listings to capture the Amazon Buy Box or use e-commerce tools that are purpose-built to make your products more competitive in the marketplace.

SellerActive helps capture the Buy Box
E-commerce tools, such as SellerActive, maximize your marketplace competitiveness by regularly adjusting your prices in real-time to make your products most enticing to Amazon's Buy Box algorithm.
SellerActive's Amazon Buy Box algorithm is set up to help sellers capture more Buy Boxes, maximize margins, and protect profit. The feature allows sellers to better optimize the algorithm itself by creating optimal pricing strategies for your unique business.
This process is repeated regularly to give your products the best chance to win (and keep) the Buy Box. Once your product wins the Buy Box, SellerActive will automatically adjust your pricing to increase your per-sale profit margins without losing the coveted Buy Box spot.
SellerActive customers sell many different products on Amazon's marketplace, from musical instruments to beauty and personal care products. With our dynamic inventory management tool, Amazon sellers see 22% average revenue growth in the first 60 days of using our inventory management software.

Start Competing for the Amazon Buy Box Today
Winning the Amazon Buy Box is one of the best ways to increase exposure for your business and generate more sales. While there are many manual ways to get the Buy Box on Amazon, using an e-commerce tool like SellerActive is one of the most effective ways to win and keep the Buy Box. Learn more about our Amazon inventory management services and sign up for your 30-day free trial today!
Check out our infographic below for more Buy Box success stories.