With SellerActive & Deliverr, ivaluemart saved close to 100 hours/month of one employee's time.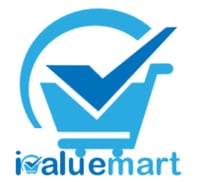 Running a business such as ivaluemart, an online retailer of general merchandise, includes juggling inventory across multiple selling channels. ivaluemart sells cookware, beauty and skin care products, toys, and items for every room of the home, so managing this diverse collection of retail goods requires plenty of precision and attention to detail.
To execute this management profitably, their team needed a solution that would consolidate all the steps of the process, and make it less time-consuming.
The Start of Multichannel Selling
When ivaluemart first got started as a business, in Sept. 2014, they began offering their goods through Amazon's marketplace. Over the years they've branched out to sell products on a number of online channels, including Walmart, eBay, Google, Instagram, Facebook, and multiple websites they manage themselves.
During this time the company kept track of all of their inventory through Google Sheets. This method of inventory management was both timely and error-prone, and they struggled to keep up with it for years.
Vincent Fitches, ivaluemart COO, said this method of inventory management used up 25 hours/week of one employee's time, which wasn't suitable for a business of their size. So they started looking for better options.
Partnering With SellerActive & Deliverr
They began by teaming up with Deliverr, partly because the ecommerce fulfillment platform guaranteed two-day shipping on all of ivaluemart's products. Ivaluemart, who only has only one warehouse on the West Coast, were eager to expand their online order fulfillment options.
Soon after this new business relationship began, Deliverr shared with Fitches a link that offered a couple months of free service with SellerActive's multichannel inventory management platform. Fitches said his team had looked at many different tools to handle their multichannel listings, but that there was very little transparency on the functionality of these tools.
The features of SellerActive, on the other hand, were much more apparent, and the offer of a couple of months of free service was tough to resist. Fitches says he's now very happy he agreed to take that trial.
"After working with SellerActive, that same employee only spends an hour or two each week on inventory management, so we now have him seeking out new vendors. This led to a recent contract with major cookware distributor Meyer Corporation, and we're now able to sell all of their active cookware through our service."
Fitches was also pleased with the onboarding process at SellerActive, saying he greatly appreciated the quick and informative responses he got whenever he needed support. The support staff has been so efficient for him that he even ranks it as his favorite thing about SellerActive, followed by the time he's saved using the platform, and the reporting he receives.
"Now that I have all the channels set up through SellerActive I don't have to go to a ton of different places to find sales numbers," he says.
Fitches also speaks highly of what ivaluemart has been able to accomplish through working with Deliverr and SellerActive, and suggests anyone dealing with ecommerce should give them both a try.
"Deliverr works well and is fairly priced, and the integration with SellerActive makes using Deliverr flawlessly simple. We have seen a lift in orders using these platforms, both by offering Walmart 2-day shipping and alleviating the strain of fulfilling these orders ourselves. Wasting your time on all of this stuff, yourself, is just not a good business model."