Since e-commerce continues to lead the buyer's world, many business owners choose to sell their products on various online marketplaces. Heading into 2022, it's critical that business owners continue to streamline processes and commit to finding the top B2B marketplaces to sell their products. Using the best-selling platforms will help business owners and their products to stay relevant.
Top B2B Marketplaces in 2022
With so many online marketplaces available, choosing the channel that best serves your business can be difficult. Here are a few of the top online marketplaces to sell on in 2022:
1. Amazon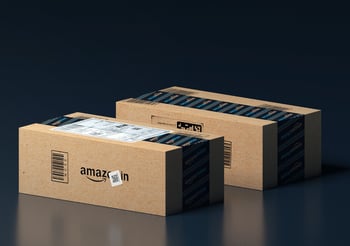 Amazon is undoubtedly the best place to sell online in 2022. While many look to grow beyond Amazon, the platform is hard to ignore as it still receives more than 2.45 billion US visits every month and has been leading the online marketplace for years.
Additionally, Amazon has features like Fulfillment by Amazon (FBA) that help business owners sell more and grow their business. Through this service, Amazon "picks, packs, and ships" your orders for you. Amazon also has features specifically for associates and influencers.
Benefits of selling on Amazon Marketplace:
Global presence: Amazon has sites in 13 countries, and ships to over 100 countries worldwide. They have

international

order fulfillment and localized customer support.
Multiple ad options: You can opt for sponsored products, sponsored brands, lock screen ads, and/or sponsored display, to maximize potential customer engagement.
Back-end infrastructure:

Amazon includes inventory tracking, sales tax collection, and credit card processing for thorough

back-end support.
2. Walmart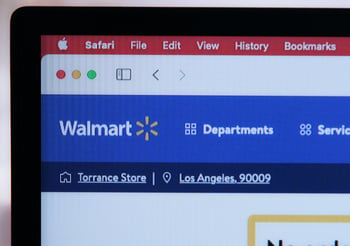 Walmart is one of the largest chain suppliers in the world, grossing a whopping $129.359 billion in 2020. Their online marketplace is available for B2B customers and users, making it one of the best platforms to sell on. Like other platforms, there is an application required to become a marketplace seller with this well-known brand. Walmart Marketplace offers sellers a variety of tools to better integrate your business with Walmart's platform and customer base.
Benefits of selling on Walmart Marketplace:
Limited seller fees: Merchants pay fees only when their product is purchased, in exchange for Walmart's millions of customers.
Original return policies: Business owners are allowed to create their own return policies to express more control over return conditions and customer interactions.
Unlimited products:

Business owners are not limited to product minimums or maximums.
3. eBay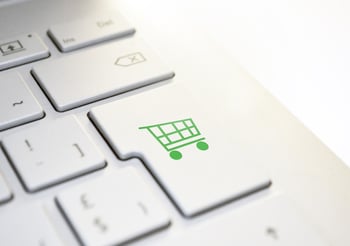 Although eBay launched in the '90s, it remains one of the best places to sell online in 2022. eBay allows users to sell and purchase new and used items via an auctioning system. There are approximately 180 million active users globally, which increases opportunities for positive exposure.
Additionally, eBay has a seller hub that allows it to remain one of the top online marketplaces. eBay allows you to look into your product trends via optimized data, so you can hone your marketing practices.
Benefits of selling on eBay:
Option to auction products: Business owners can auction their products, maximizing earning potential based on the perceived value of their product. Bidded numbers can quickly exceed the market price.
Lower referral fees: Compared to other channels, which charge around 15% in referral fees,

eBay typically charges

around 10%.
Global shipping program:

Business owners who choose to sell on eBay have access to comparatively

inexpensive shipping

globally.
4. Etsy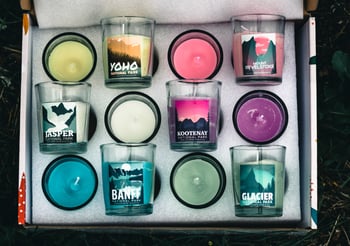 Etsy offers a platform for sellers and shoppers looking to share and buy more unique goods. If you're a new small to medium business looking for ways to expand your business and gain exposure then Etsy is a great platform to begin selling on. In 2021, their mobile app received roughly 32 million visitors per month.
The Etsy community also sets this channel apart from other online marketplaces. Even though 55% of sellers on Etsy are multi-channel sellers, the platform creates a forum for sellers to ask questions, share advice, and support each other.
Benefits of selling on Etsy:
Selling to niche markets: New businesses who sell

unique goods

will feel right at home selling on Etsy.
Reach a target audience quicker: Etsy's audience already comes to

find unique goods

. If your business offers custom goods you can get in front of your audience quickly by selling on this channel.
Brand exposure:

Your storefront on Etsy is separate from the Etsy brand. When you

create your store

and listings, your brand is visible and preserved.
Grow Your Business with SellerActive's Inventory Software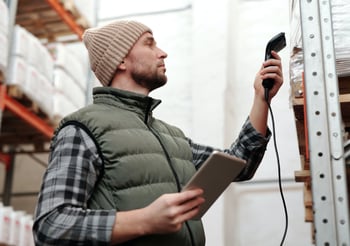 As e-commerce continues to lead the sales world, it's critical to integrate with online B2B marketplaces to stay relevant. Whether you're looking to expand and grow your business to new channels or want to stay competitive with automatic repricing, SellerActive has the tools you need.
SellerActive allows you to integrate seamlessly into top online marketplaces. Sign up for a free trial and learn more about our projected top online marketplaces in 2022 and marketplace integrations.