The growth of online marketplaces provides unique opportunities for online companies to gain new buyers and streamline the supply chain. As an e-commerce business owner, it's crucial to find new ways to expand your reach beyond your website. That's where multichannel distribution comes in.

If you're hearing this term for the first time, multichannel distribution in e-commerce is when a business uses multiple online storefronts to sell and distribute its products. For example, in addition to your website, multichannel distribution happens when you also sell products on platforms like Amazon, Walmart, eBay, and elsewhere.

How does using multiple channels affect the growth of a business? Immensely, given that multichannel e-commerce sales are expected to exceed 575 billion by 2023. If you don't have a strategy in place, let's start by going over the benefits.
Increases Sales
The primary reason e-commerce busines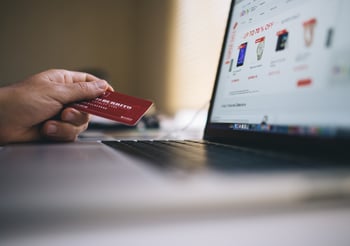 ses use this method of distribution is to boost sales by gaining access to the millions of customers available on online marketplaces.
For example, if you become a Walmart Marketplace seller, your products could reach their 120 million online shoppers. In contrast, Amazon estimates they have 300 to 600 million active monthly shoppers on their platform, which has resulted in over 130,000 third-party sellers making more than $100,000 in sales.
Those numbers highlight how well leveraging the power of both marketplaces works when it comes to reaching customers, particularly when reaching traffic that doesn't make it to your website. While the competition seems steep, you can stand out as a new seller by following our best practices, including:
Optimizing product pages
Automating inventory to avoid sold out items
Requesting reviews
And adopting a repricing strategy
Improves the Supply Chain
Another advantage of using this system is the distr
ibution itself. By making your products available on online marketplaces like Amazon and Walmart, you get access to one of the most comprehensive end-to-end fulfillment services in the US.
Getting to use an end-to-end fulfillment service means you can consolidate shipping services, provide faster delivery, reduce costs, offer inventory warehousing, and provide robust tracking to customers. Partnering with Walmart and Amazon also allows you to provide services like two-day shipping at more affordable rates.
However, we know managing stock across multiple platforms is challenging. That's why we made a centralized inventory management solution that simplifies the process.
Enhances Product Visibility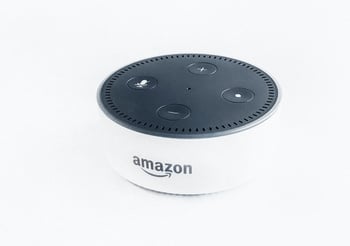 A recent study showed that 38% percent of online shoppers use Amazon to find the product they were seeking, placing it second behind Google. With that in mind, brand exposure is another crucial reason for e-commerce businesses to embrace a multichannel distribution strategy.
By establishing a presence on multiple platforms, you get more visibility over search engines like Google for non-branded terms. Meaning, you're simultaneously improving your SEO (Search Engine Optimization) and product rankings by listing what you sell beyond your website and increasing revenue.
Grow Your Business With Multichannel Distribution
We recommend trying out marketplaces like Amazon or Walmart over others to establish your brand beyond your site. However, we know managing more than one digital storefront isn't easy, so we recommend using a multichannel management software custom-made for e-commerce businesses as well.
At SellerActive, we make it easy for e-commerce businesses to build and manage marketplace listings on Amazon, Walmart, and elsewhere from one easy-to-use platform. Our services provide solutions that:
If you wish to learn how to automate, optimize, and expand your e-commerce business with multichannel distribution, let's get to work. Start a free 14-day trial of our service, or contact us today to learn how we can help you grow online.