The internet is a big place—and it keeps getting bigger. Apps, platforms, marketplaces, and digital solutions are launched on a daily basis. Consumer habits and expectations evolve. For ecommerce businesses, these changes pose enormous opportunity in the form of new sales channels, new audiences, and new ways to stand out from the competition.
But all this "new" can be a lot to keep up with. How do you ensure you have the best integrated marketplaces, tools, and services for your unique business needs?
Whether you're getting your own new startup off the ground, or have run an ecommerce business for a while and need that secret ingredient to bring your sales and customer experience to the next level, finding the right integrations can be a daunting task. To help you along your way, we've put together a handy list of the best ecommerce integrations you need.

1. Newegg and NeweggBusiness
Type of Integration: Marketplace
Since its founding in 2000, Newegg has grown into a top online retail destination for tech lovers around the world. That's due in part to the third-party merchants who use the site to reach savvy computer hardware and consumer electronics shoppers. The company opened up its consumer marketplace to sellers several years ago, and just recently launched its business-to-business seller marketplace, NeweggBusiness, which offers bulk discounts and other pricing options to companies and public institutions.

Key Features/Benefits:
Dedicated retail site for computer parts, accessories, software, and games
Discrete consumer-facing and business-facing marketplaces
While niche, has expanded to encompass areas other than tech, including kitchenware, home decor, sports equipment, apparel, accessories, and toys and hobbies
Why You Need to Integrate With Newegg and NeweggBusiness:
Reach more than 36 million active customers
Join a marketplace that often outperforms Amazon in pricing and customer experience
Gain access to over 150,000 high-volume buyers, many of whom may become repeat customers

2. Walmart
Type of Integration: Marketplace
Walmart is the world's largest retail company, and yet it only owns around 3% of ecommerce market share. To catch up with its rival, Amazon, the company is dedicating vast resources to its third-party marketplace—which, while still relatively small, saw a 60% increase in sales last year. An unsaturated marketplace backed by a retail giant with an aggressive growth strategy? Shrewd sellers recognize the potential here, and are expanding their ecommerce reach by integrating with Walmart.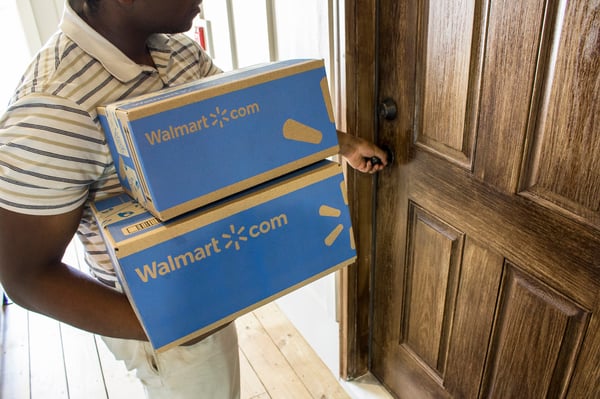 Key Features/Benefits:
A $10 billion—and growing—marketplace with global brand recognition
Funneling billions of dollars into marketplace technology and logistics to compete with Amazon, creating opportunities for sellers
Offers consumer goods across thousands of departments and product categories
Why You Need to Integrate With Walmart:
Reach more than 110 million active customers
Benefit from Walmart's foothold in lucrative product categories
Win and keep the Buy Box easier, thanks to a lower number of merchants than competing marketplaces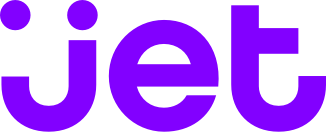 3. Jet.com
Type of Integration: Marketplace
Like parent company Walmart, Jet.com is a relative newcomer to the ecommerce industry with a lot to offer to merchants. Sure, the marketplace is currently about 2% the size of Amazon's, but it's growing much faster due to its deep discounts for members and marketplace-first approach. And while many sellers have shied away from Jet due to its lack of a sales interface, a multichannel partner like SellerActive can take care of API integration for you.

Key Features/Benefits:
Quickly expanding marketplace, with year-over-year growth around 50%
Built with third-party merchants in mind
Makes money from sellers through commissions rather than subscriptions or fees, so there's nothing to lose
Why You Need to Integrate With Jet:
Gain support from one of the industry's biggest players
Get access to an exceptionally loyal customer base
Add a flourishing, no-fee platform your multichannel strategy through an ecommerce partner like SellerActive

4. QuickBooks Online and QuickBooks Desktop
Type of Integration: Accounting Software
Every ecommerce business needs an accounting solution, and for our money, there's no better product on the market than QuickBooks. The venerated accounting software remains popular for its flexibility, scalability, affordability, and ease of use: regardless of the size of your business or the level of your accounting expertise, QuickBooks is almost always a top choice. Whether you prefer QuickBooks' Online or Desktop product, you can easily connect accounts and efficiently synchronize sales.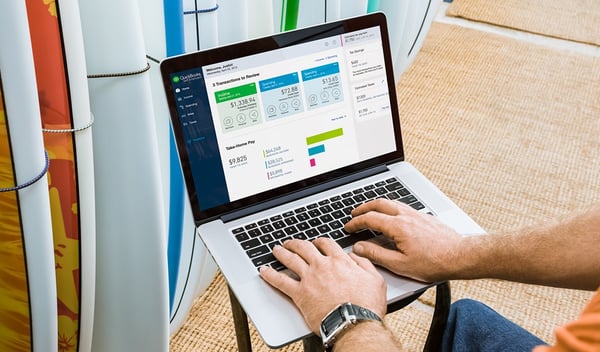 Key Features/Benefits:
The #1 accounting software for businesses of all sizes
Makes invoicing, reporting, and other financial tasks easy
Reduces time and overhead associated with accounting
Why You Need to Integrate With QuickBooks:
Automatically synchronize your e-commerce sales with your accounting data
Export or upload data to track sales and expenditures across multiple marketplaces

5. SkuVault
Type of Integration: Inventory Management Solution
Affordable inventory management software is another must-have for ecommerce companies. SkuVault goes above and beyond with a bevy of sophisticated options and controls designed to save time and frustration when locating items, keeping an accurate count of inventory, organizing purchase orders, performing quality control, and more. Features include real-time multichannel synchronization, interactive wave picking, product kitting, and advanced inventory reporting.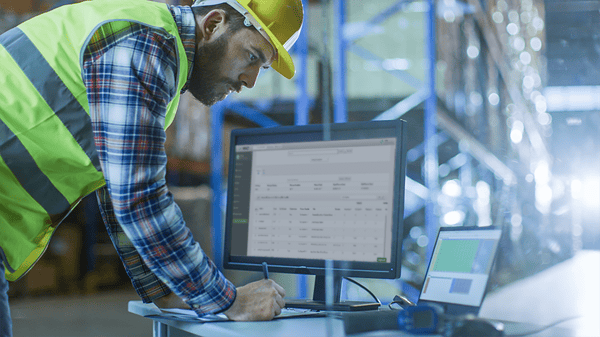 Key Features/Benefits:
Automatically matches online listings to available warehouse stock
Sophisticated inventory management system optimizes pick paths on floor
Includes controls to mitigate mistakes in listings and fulfillment
Hyper Picking makes it easy to create warehouse picking lists efficiently
Why You Need to Integrate With SkuVault:
Save up to 88% of fulfillment time through automation
Decrease operational spend by an average of 30%
Reduce up to 90% of mishaps with human error prevention

6. Desktop Shipper
Type of Integration: Shipping Software
No list of essential ecommerce integrations would be complete without a shipping solution, of course. One of our favorites is Desktop Shipper. This sophisticated—and affordable—cloud-based inventory management software offers gives you the ability to comparison shop between real-time carrier rates for a variety of shipping companies, including FedEx, USPS, UPS, DHL, and many more. You can instantly choose the cheapest option from all carriers, batch-print shipping labels, and automate time-consuming shipping activities right from inside the app. (By the way, every one of our customers gets a basic Desktop Shipper subscription when they sign on with SellerActive.)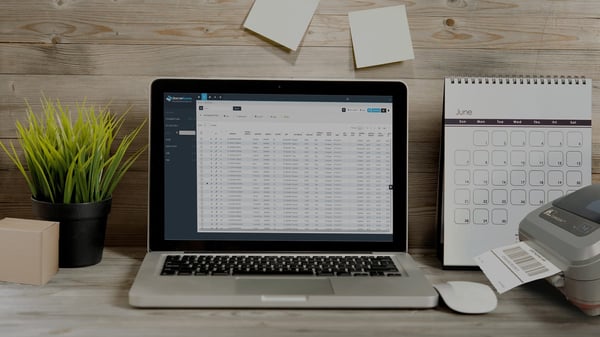 Key Features/Benefits:
Offers batch processing and packing slip customization options
Integrates with most large carriers
Centralizes orders through a cloud-based, filterable inventory management system
Why You Need to Integrate With Desktop Shipper:
Scan and click to instantly find and purchase the lowest available shipping price for your package
Shop between shipping rates live, so carriers compete for your business
Streamline the multichannel fulfillment process
SellerActive currently offers more than 25 ecommerce integrations with services across the retail lifecycle—from order management to fulfillment to accounting—and we're continually working on adding more to meet users' changing needs.
Ready to find out how SellerActive can help you manage multiple online marketplaces from one easy platform?
What software can your business not do without? What integrations would you like to see SellerActive add to our platform? Feel free to share your thoughts with us in the comments section below.