Walmart may have 100 million monthly shoppers, but as with all e-commerce marketplaces, sellers should be prepared to face competition. In this guest post from SellerActive integration partner Deliverr, you'll learn how Walmart Performance Ads can help you boost visibility and accelerate sales.
Walmart's popularity is growing rapidly, and with increasing investment in programs like Free 2-Day Shipping, Walmart has shown they're prepared to aggressively market their marketplace and sellers. Most Walmart sellers are already feeling the heat of competition on the site, and looking for ways to stay ahead.
There are many ways to get ahead on your Walmart sales, but today we'll be going over Walmart Performance Ads (WPA), also known as Walmart sponsored ads, or sponsored products.
What are Walmart Performance Ads?
WPA is a pay-per-click advertising program wherein you can display your listings in special places across the marketplace. When someone types in a relevant search term, they'll see your items under a sponsored product banner.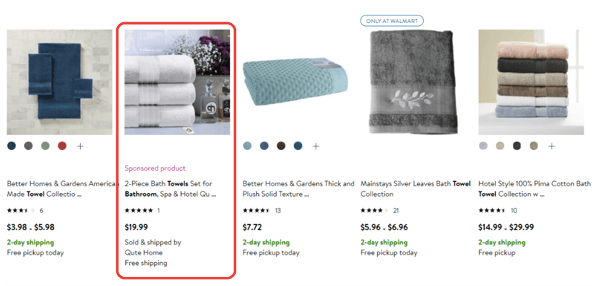 How to get Walmart Performance Ads
Right now, this program is only open to select sellers, but SellerActive users can get access to the program by fulfilling with Deliverr through our integration. Deliverr sellers can run unlimited campaigns with a max of 300 SKUs.
If you don't use SellerActive's integration to fulfill with Deliverr, you can try to request access. You'll need approval from the Walmart Media Group based on meeting strict performance criteria.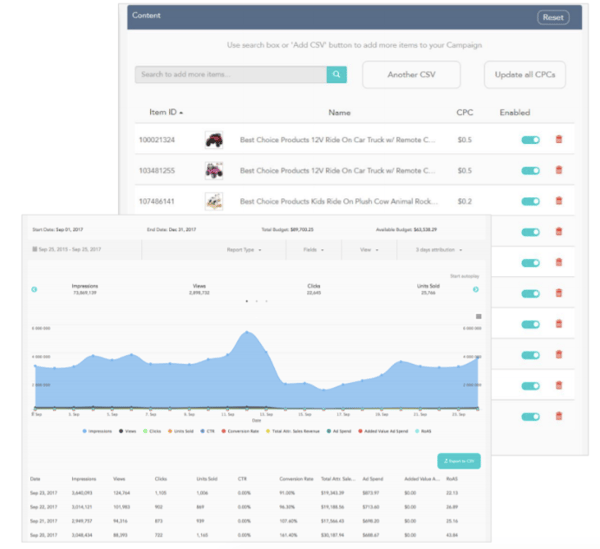 In summary, you must either 1) meet strict criteria and request access, or 2) fulfill with Deliverr and get pre-approved access to the platform.
3 ways to leverage Walmart Performance Ads
1) Reduce your marketing spend
One Deliverr seller noticed they were appearing for keyword bids in Walmart at around ⅓ the cost they had to spend for similar campaigns on Amazon. Since Walmart has less competition than Amazon, it becomes more affordable to advertise on their platform. This is a great opportunity for sellers to rank for their keywords without having to spend too much.
2) Boost conversions
Walmart Performance Ads help you boost conversions by showing your listings to people who are ready to buy.
Your performance ads can appear on:
Item pages

Search result pages

Category pages
These ads are shown on desktop, mobile, and app, and shorten shoppers' path to purchase. We recommend using an evergreen ad strategy, where you drive traffic to your popular items while highlighting your new or seasonal products.
Don't forget to test and measure each campaign! You'll have access to a reports section where you can see how your ads are performing.
3) Launch new products
Finally, Walmart Performance Ads are key for launching new products. One of the best ways to keep your business sustainable, defensible, and optimize for growth is to continuously add and test new SKUs. Walmart Performance Ads allows you to add a new listing and get it in front of potential buyers immediately, to see whether or not your listing generates interest and returns.
Home goods retailer Equinox International said, "Activating sponsored products not only increased sales, but helped us launch new products on Walmart immediately…We saw sales for new products the same day we launched with sponsored product ads."
Bonus tip: Add free 2-day shipping to your listings
Walmart Performance Ads are a great investment, but if you want to boost your listings even further, don't forget to offer Free 2-Day Shipping on your items.
If you look at the example shared above, all of the listings around the sponsored product offer free 2-day shipping, and appear high in search results organically (even when shoppers don't filter for fast shipping).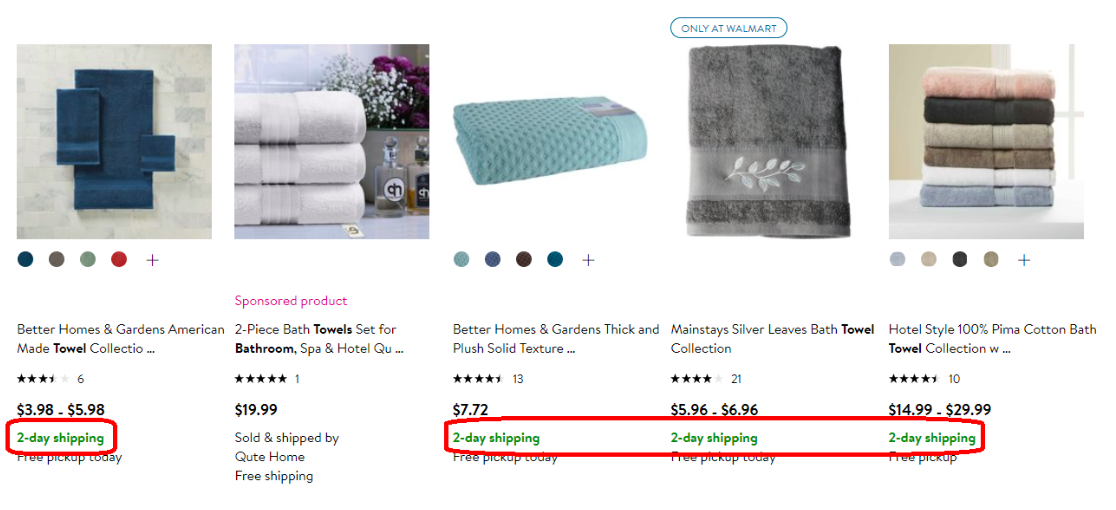 Want to learn more? Sign up for a webinar with SellerActive, Walmart and Deliverr to find out how SellerActive sellers can get on Walmart Free 2-Day Shipping.
Walmart Performance Ads gives you access to their millions of shoppers. This program will help you boost your conversions, test out new products, and make your Walmart store a success.
---
This is a guest post from Michael Krakaris. Michael is one of Forbes' 30 Under 30 and the co-founder of Deliverr. Deliverr provides fast and affordable fulfillment for your eBay, Walmart and Shopify stores, helping to boost sales through programs like Walmart Free 2-Day Shipping and eBay Guaranteed Delivery. Deliverr's FBA-like multi-channel fulfillment comes with clear pricing, easy on-boarding and a hassle free experience so you can focus on growing your eCommerce business.