If you're starting a multichannel e-commerce strategy for the first time, you should take every opportunity to give your enterprise the best chance to succeed. Still, we understand the challenges of expanding your business beyond a single channel and the bandwidth it takes to run each platform well.
Nevertheless, listing your products online has been one of the easiest ways for e-commerce brands to increase sales. Ready to increase sales by expanding your e-commerce portfolio? Here are five crucial components of creating a successful multichannel business.
1. Have a Multichannel Plan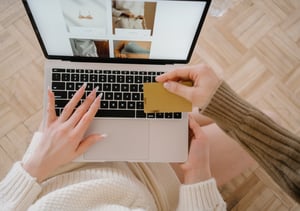 Today, 54% of online shoppers use a variety of e-commerce marketplaces to purchase a product. That means the online buyer's journey has expanded beyond direct website sales and more towards offering consumers more buying options online. To meet those consumer demands, businesses need a multichannel selling plan. So, where do you start?
Begin by choosing a platform aligned with your products and profitability. In most cases, selling on Amazon is the best fit for any e-commerce business because it's designed to handle a wealth of different items and has over 300 million active customers across 180 countries. Selling on Walmart Marketplace should be your second choice.
Next, understand the time and money it takes to run another sales channel successfully. There are plenty of ways to reduce Amazon seller fees, but having the expertise to do it right is tied to growth.
Then consider how you will migrate and manage your inventory to ensure the numbers align and to avoid overselling. The easiest way to do this is by using multichannel management software that automates stock levels based on sales and allows you to make bulk uploads.
Lastly, plan how you'll communicate with new customers beyond your website. Always have someone on hand to respond to feedback and understand each sales channel's rules.
2. Optimize Marketplaces and Listings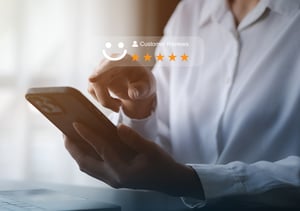 One of the most significant e-commerce success factors involves keeping your sales channels fresh. Fortunately, we're here to make things easier by providing six optimization tips designed to capture more buy boxes on Amazon, Walmart, or elsewhere.
Categorize products correctly
Add keywords to product names and descriptions
Refresh photography and the visual hierarchy
Request customer reviews
Adjust pricing and shipping options
Refresh storefront branding
Remember, manually updating listings requires quite a bit of heavy lifting, but it's easier to build and manage marketplace listings with e-commerce software that has bulk editing features.
3. Stay Competitive with Dynamic Pricing
Another factor tied to e-commerce success relates to pricing. That's where a repricing strategy comes in—a crucial tactic used to stay competitive as a multichannel seller and win more buy boxes.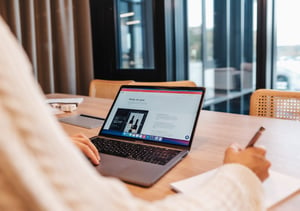 Fortunately, the days of manually updating pricing and evaluating your competition are behind thanks to automated repricing software.
Automated repricing software works by repricing an item automatically after evaluating competitor data and product prices or specific conditions you set. For example, you can set conditions limiting how low you're willing to part with an item or increase its pricing if the market demand shifts in your favor to improve profit margins.
4. Regularly Review E-Commerce Data and Inventory
Remember, you have a wealth of customer data available as a multichannel e-commerce seller. Using consumer data from your direct sales channel, marketplace dashboards, or a software solution provides information regarding the customer buyer's journey to help you know where they're converting.
Having a single dashboard that allows you to review inventory data is also the best way to avoid overselling, take control of 3PL or FBA logistics, and keep products on digital shelves. When it comes to multichannel selling, your top competition will always make data-driven decisions based on the numbers.

5. Use Multichannel Management Software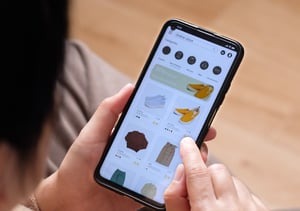 The best e-commerce businesses are using software to help them succeed online. And when we discuss making your sales channels cohesive, we're talking about ensuring an inventory is accurate, content is consistent, pricing is competitive, and orders are tracked across all sales channels correctly.
Nevertheless, we know most managers can only manually review and update some channels if they have time, which is rare and spare. That's why we offer a turnkey solution that helps sellers:
Win more buy boxes and maximize margins

Automate inventory across all channels

Bulk upload and bulk update cross-channel product listings

Reprices products competitively

Provides a dashboard covering multichannel data

And so much more

We built our system to save online businesses time and money while helping them increase their profit margins through machine learning, proprietary software, and workflow automation. If you're looking for an all-in-one solution to multichannel retail management, give us a try by enrolling in a free 14-day trial of SellerActive today.