We recently hosted a webinar with our fulfillment partner Deliverr that showed people how automated repricing and fast shipping tags can be your ticket to maximizing sales on Amazon this summer.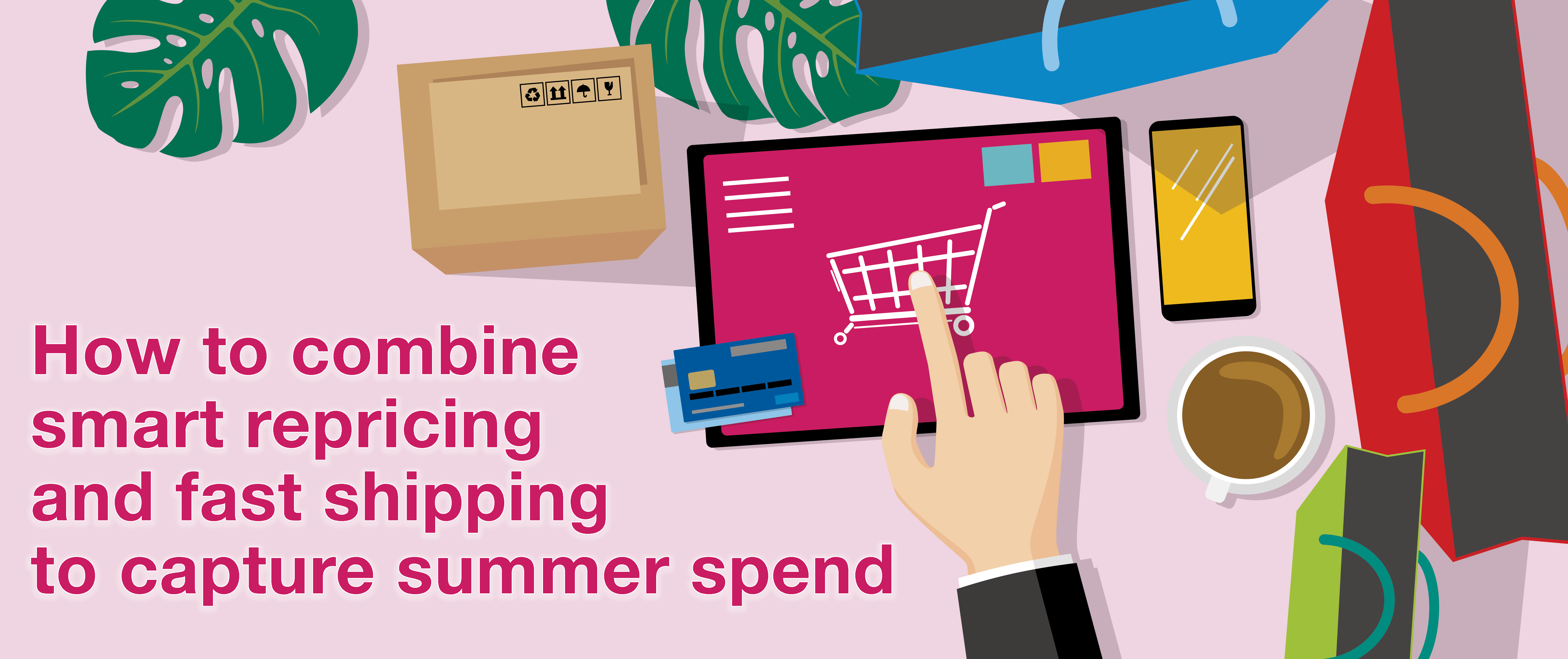 We touched on automated repricing, fast shipping tags, and a range of other strategies can help take your Amazon business to the next level.
Want to check out the webinar for yourself? Here's a recording:


How to Combine Fast Shipping and Smart Repricing to Capture Summer Spend
Q&A

During the webinar, sellers wanted to know more about the SellerActive/Deliverr integration, automated repricing on Amazon and Walmart, and using Deliverr's FBA-like fulfillment service.
If you don't have time to check out the whole recording, take a look at the Q&A transcript below, where a lot of great questions were answered.

Automated Repricing

How does SellerActive's repricing software know how to win the Buy Box when Amazon doesn't make the algorithm public?
They don't make it public, but they have APIs you can tap into and get pricing information from them. Amazon centralizes information about its listings, including info on any time an ASIN changes its price. SellerActive then takes this information and figures out the best way to win the Buy Box for you. Our parent company—and the reason SellerActive exists—is one of the top textbook suppliers on Amazon. Our CEO created repricing tools for Bookbyte, and SellerActive stepped out on its own from there. We've worked for years to help folks win more Buy Boxes, and now our customers see an average of 72% Buy Box captures.
I'm trying to reprice, but on Seller-Fulfilled Prime it's only competing with regional Buy Boxes, is there any way to get around that?
Ian/SellerActive: At this point in time, Amazon isn't essentially showing us through their pricing APIs to see if something is SFP or FBA. SellerActive is part of Amazon's Developer Council, so we're working with them on this. At this point, short answer is no, but coming down the pipeline there should be some adjustments made.
Michael/Deliverr: Now's the time where I can put in a good plug for Deliverr, too! With Deliverr you'd get national coverage with Deliverr SFP, so that would help.
I've had Walmart listings removed for violating price parity rules. Can I use SellerActive to drive the price up on Amazon when I get the buy box and also change the price I'm selling items on Walmart?
A lot of people have this problem, either between Amazon and Walmart, or Walmart and their own website. We recommend using SellerActive price mirroring. You can add this strategy to your repricing software so that your prices on Walmart and your own website are mirrored to Amazon.
Seller-Fulfilled Prime
For an item on Seller-Fulfilled Prime - will it took different to an item on FBA on Amazon?
Michael/Deliverr: Yes. It will basically say "Shipped and sold by <seller name>" but you'll have the Prime badge. As opposed to Amazon, it will say "Shipped and sold by Amazon".
Is there any way to expedite us off the Seller waitlist, or do I have to get approved already through Amazon through my self-fulfillment?
Michael/Deliverr: Today you have to be approved by Amazon for self-fulfillment. Unfortunately we don't have the ability to pre-approve you for the Seller-Fulfilled Prime program through Amazon. If you're already approved, and if you go to the Seller-Fulfilled Prime section in your seller account and opt in, you can do it pretty easily with Deliverr.
Can I split up how I send my inventory? E.g. half of my inventory to Deliverr and half to my own warehouse?
Michael/Deliverr: You can put some items in Deliverr and some items in Seller-Fulfilled Prime; most of our sellers do this. We have a direct integration with Walmart if you want to do it that way, but if you want us to handle that, all of your SKUs have to be in Deliverr. In terms of any other format, say if you want to put some items in Deliverr and some in another location, SellerActive can help with that.
You would set a warehouse priority list whereby Deliverr can be first priority for orders and shipping, and then when Deliverr runs out, you move to the next priority. This is important, especially when you get onto these programs. If you're already on eBay and Walmart but not on fast shipping programs, and then you get into these fast shipping programs, and you start sending inventory to Deliverr, expect inventory to clear out 2-3 times faster than what you're used to. It's a good problem to have, but it's still a problem. Replenishment is really important, and having a fallback inventory source is something I recommend, because it helps.
Working with Deliverr
Have you found the way to ship products with Lithium-Ion batteries yet? We want to go for Deliverr - but we love our electronics products too.
Michael/Deliverr: We're working on batteries; it's going to happen! I'm hoping before Q4. It's something we're going to kick off work on within the next month. A lot of people are trying to get lithium ion batteries on Walmart 2-Day and eBay Fast 'n' Free. We're working on it, and it's coming.
Are there other electronics that Deliverr is going to be doing that they're not currently doing? Or is it mostly batteries?
Michael/Deliverr: It's mostly batteries, and we're also changing how we deal with larger electronic items, particularly with regards to SFP. We have some items that our pricing is close to Amazon in terms of SFP rates. For a little bit larger size items, look out in the next few weeks for a change to our dimensional requirements.
What about Hazmat items?
Michael/Deliverr: Hazmat is going to happen after we've done the work for batteries. Once the battery work is done, adding more restricted-type products will be easy. I can't guarantee that hazmat will be ready for Q4, but we have to get our work with batteries done before we move on.
How does Deliverr deal with damaged items?
Michael/Deliverr: We have a claims process similar to FBA. If an item gets damaged, we file a claim with the warehouse and the carrier. We will then ask for the cost of the good, and if we get reimbursed, we will reimburse you.
How much is SellerActive?
Ian/SellerActive: We have plans to suit every business: basic plans and pro plans.
How quickly can you get set up on SellerActive?
Ian/SellerActive: Typically we can get a repricer set up for you in a day's time. We need minimum and maximum prices to get started. It may take longer if you have multiple integrations and marketplaces, but we provide one-on-one setup on all of our accounts with no additional costs. That said, even our most complex accounts can be up and running within two weeks.
Learn More
For more information on SellerActive, book some time to talk to a member of our team today. Click below to get started, or call us at 1-800-545-7385.
For more information on Deliverr, visit www.deliverr.com, or to check out their cost calculator, click here.